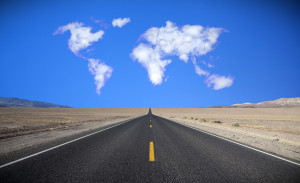 If you are a corporate executive or manager – our training programs and the unique Make-it Program™, based on the Customer Centric Business Design™ methodology, will guarantee your success at delivering growth through innovation at your company.
We are living in the age of hyper competition with numerous competing products and services for each customer need. Incremental and traditional "waterfall" style product/service development is ineffective in today's marketplace, because innovation requires more agile methods. This is why the failure rates of even well funded corporate innovation projects are above 80%. With all their resources, experience and talent many companies have failed spectacularly in their attempts at innovation.
Our programs expose the sources of the failures and offer a methodology by which to dramatically increase innovation success rates.
We define innovation as a means to deliver business growth, it is a process of bringing new products/services to market, profitably. We believe innovation should not be thought of or taught as alchemy or a fine art, but instead seen as a methodical and iterative process of testing, refining and launching products/services that customers will buy. This process is best managed using the Customer Centric Business Design™ methodology that provides a framework, roadmap and toolset, all with proven applicability in real life situations, and is geared at helping companies deliver growth through innovation.
Innovations become successful business lines when customers are willing to pay for your product or service. They will pay only if they see value in your offering. This is why the centerpiece of our Customer Centric Business Design™ methodology is on defining and testing customers' needs and willingness to pay. If customers are not ready to pay for your new innovative widget, the best of breed manufacturing, logistics, billing solutions, etc. will not save the day and the product/service will fail on the market.
• You have several new business ideas, but how to make them into successful new products/services together with your team?
• Your people are smart and innovative, they have ideas – but how to get from ideas to successful new business?
…these and other related questions will be answered in our programs.
In case you want to deliver growth through innovation at your company, or just want more information, please feel free to contact us: